Australia wide service. 100% Customer Satisfaction. Otters Adelaide ZOO, by
"Bush Rock Waterfalls".
Welcome to Bush Rock Waterfalls, the worlds most beautiful artificial rock with a real stone surface. We've supplied rock themes to Adelaide ZOO, DREAMWORLD Gold Coast, Currumbin Wildlife Sanctuary, and our real stone paste is the same product used by Disneyland Los Angles for artificial rock finish.
Our rocks are manufactured with polyurethane and strong EPOXY fibreglass for weight bearing surfaces, finished in real stone of your choice. No rock too big or too small. We'lll tackle any sized job, from a humble pond to a theme park or entire zoo enclosure.
Our rocks won't crack or fade in the sun, have built in anti-algecides, and they are light and easy to install. We service all SE-QLD for residential pools and gardens with an Australia wide freight service.
Got a future project to design at home ? … Contact us for a free measure and quote today.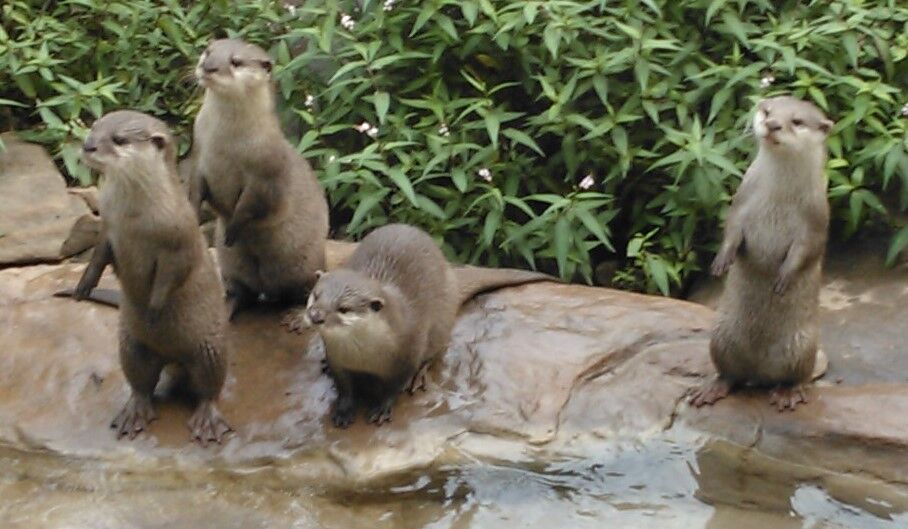 Australia's best rock effects.
Geologically real "but" so light and strong.
PLEASE READ – For ultimate-strength and lightness our products are manufactured from fibreglass and other composites. They are not made from a mould so we cannot manufacture the "same shape twice" (or as advertised on our shop or on this page) as all rocks no matter how big or small are manufactured uniquely. * Artistic license must be granted by the customer to us for all projects.